So you've finally made it to Whitby and the tummy's rumbling! Well here's our quick guide to make sure you don't end up settling for a bag of scampi fries and a pint.
Whitby's restaurants can be very busy every night of the week during the summer period and weekends throughout the year.
We would highly recommend booking restaurants well in advance before your arrival
Without doubt Whitby serves up the finest fish and chips. However, with its coastal location at the base of the North Yorkshire Moors National Park, Whitby is brimming with a whole range of top seasonal local products.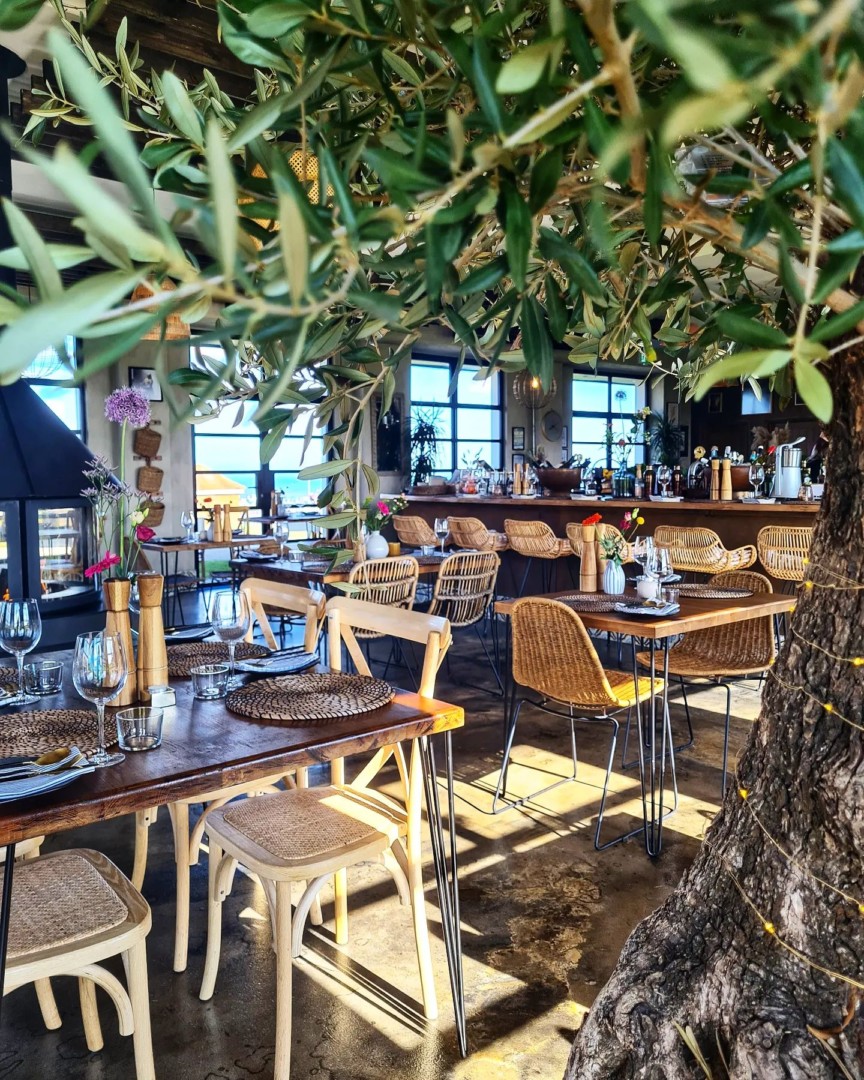 Quoting many of our regular guests 'Wow!' Serving creative top notch pizza and pasta in a stunning setting. I can't count the number of times I've been left at home with the kids while Sophie dines out here!
Do not miss this one, book early via their website.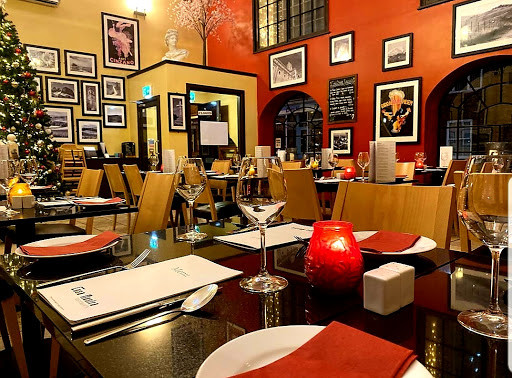 An Italian which gets rave reviews from our guests. Lots of space and great for large parties, they have a large menu and serve big portions. Occasionally has some very good early evening offers such as 2 for 1.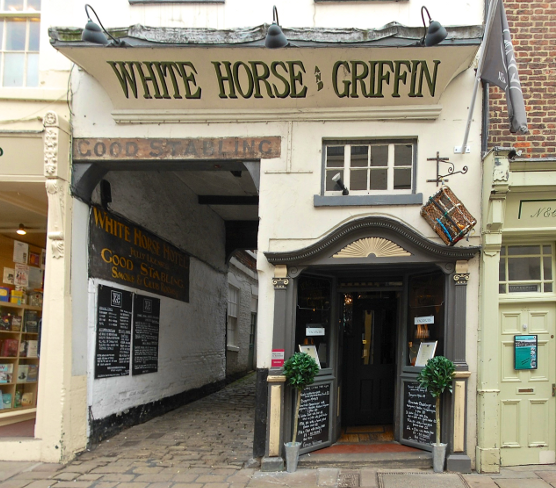 Steeped in history this 1600's coaching inn is always a favourite for cosy fine pub dining.
The dining space on the lower ground floor is a great space for evening dining.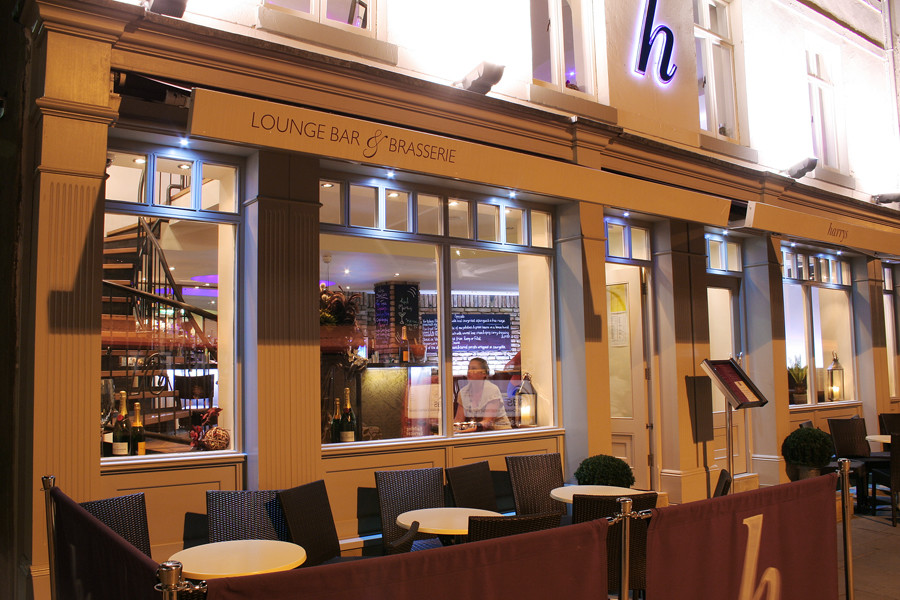 Harry's has a unique starter menu so you can eat tapas style or choose a mains dish from a selection daily specials. We hear rave reviews about the 'Famous Chowder.' Also situated harbor side with outside seating and cocktail menu it's a great place watch the weird and wonderful Whitby folk go by.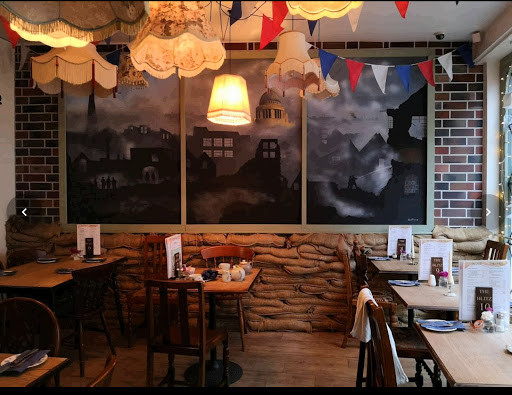 Go back in time to delicious ration boards and tea served in china cups, you wouldn't think there was a war going on! They are licensed and serve delicious tapas in the evening! A great looking menu.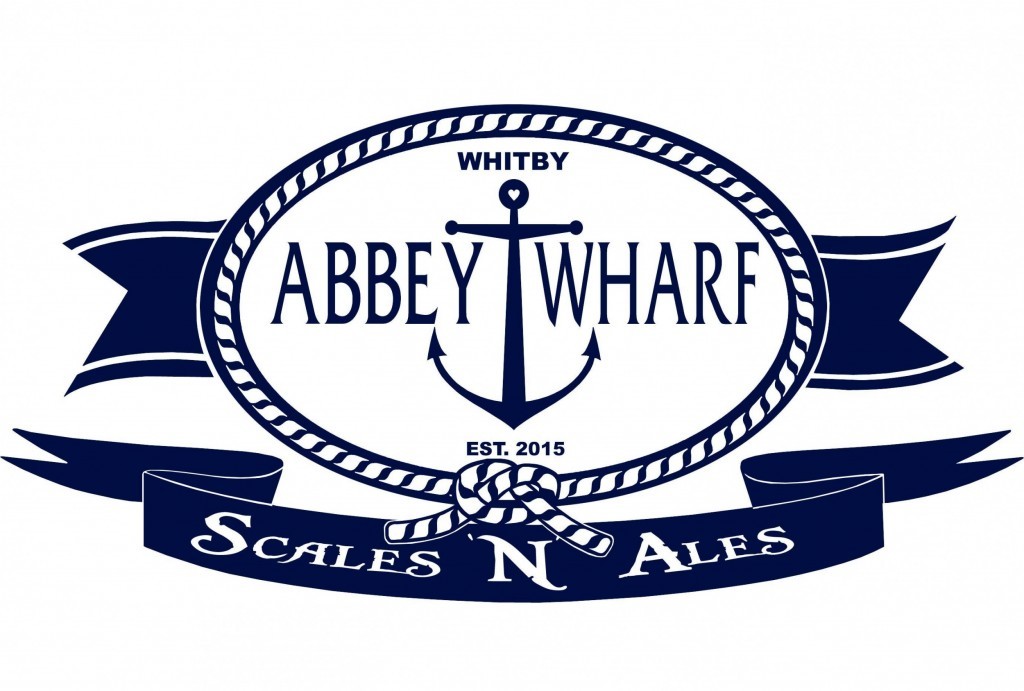 A relaxed dining environment with good fish and chip, a yummy fish pie and other pub staples. A
 firm favourite with a bright and airy drinking, dining and dancing space.
 Also great
 for a drink with occasional live music & DJ's.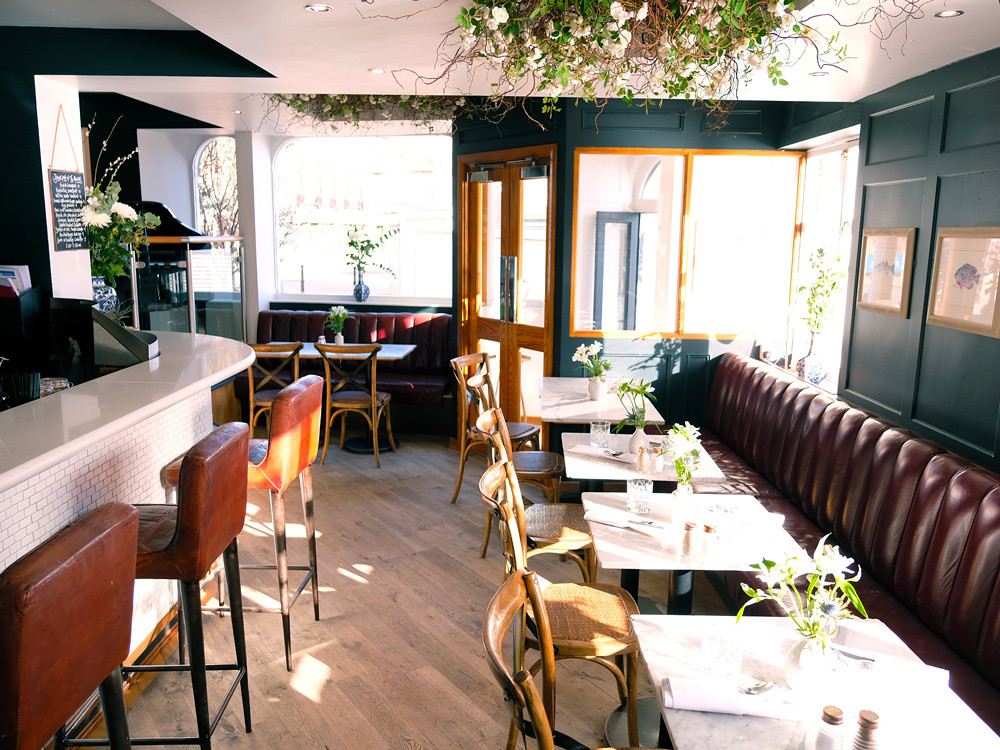 Specialising in seafood in a beautiful harbour side location. Getting great reviews from our guests.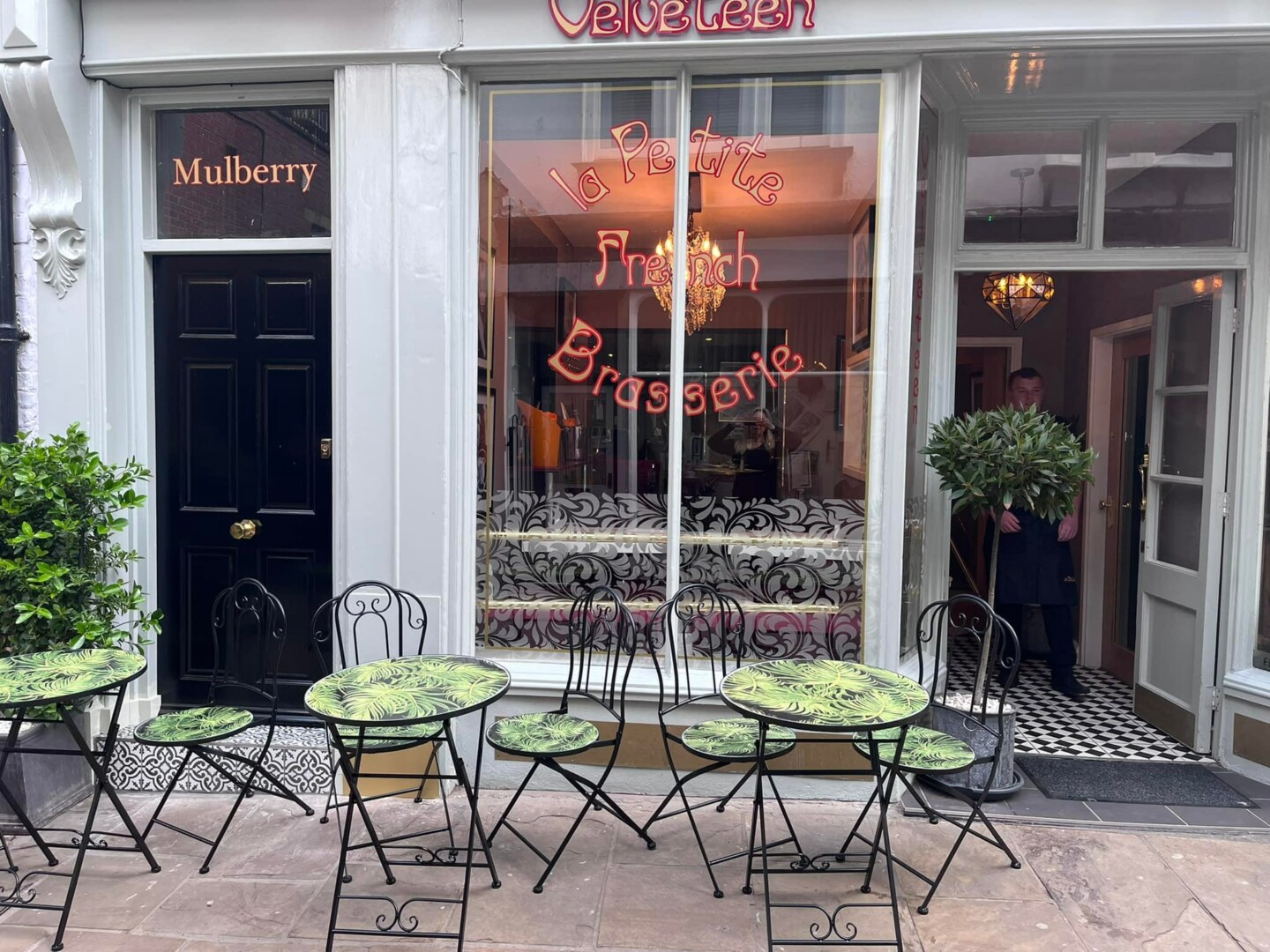 Small french brasserie located on grape lane. Not many of our guests found this restaurant in 2022 but the ones that did were very pleased.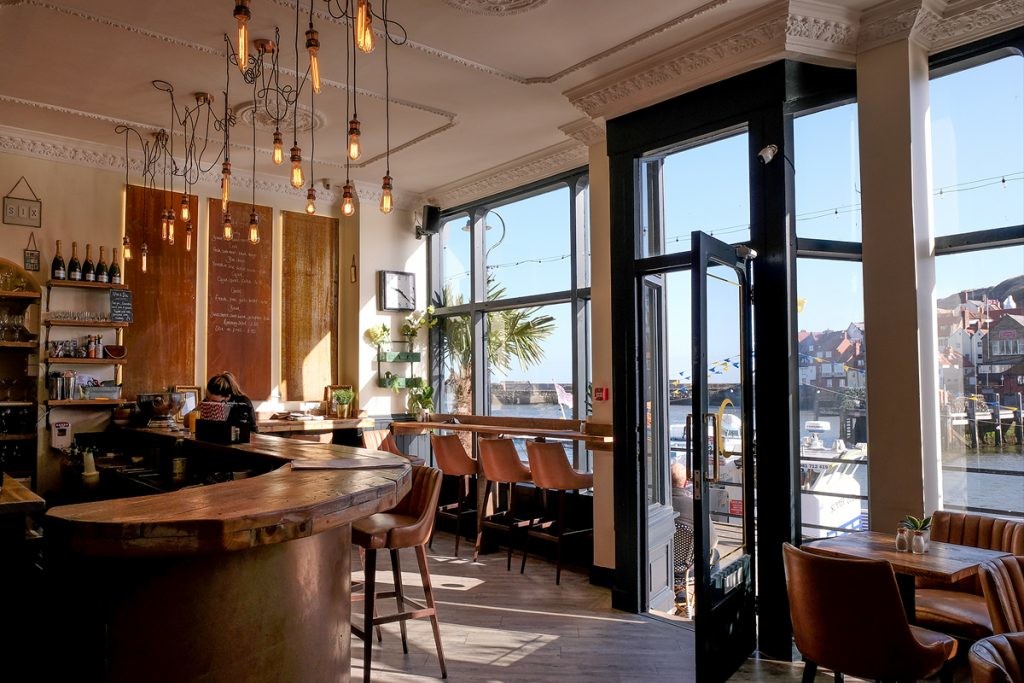 Modern British food right on the harbourside and great cocktails to boot!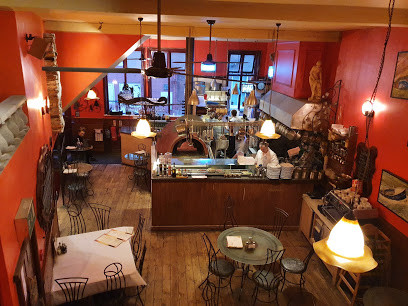 Another Italian, however, with a wood fired oven it serves the best pizzas in Whitby hands down. Great menu and nice atmosphere. Opening June 2021.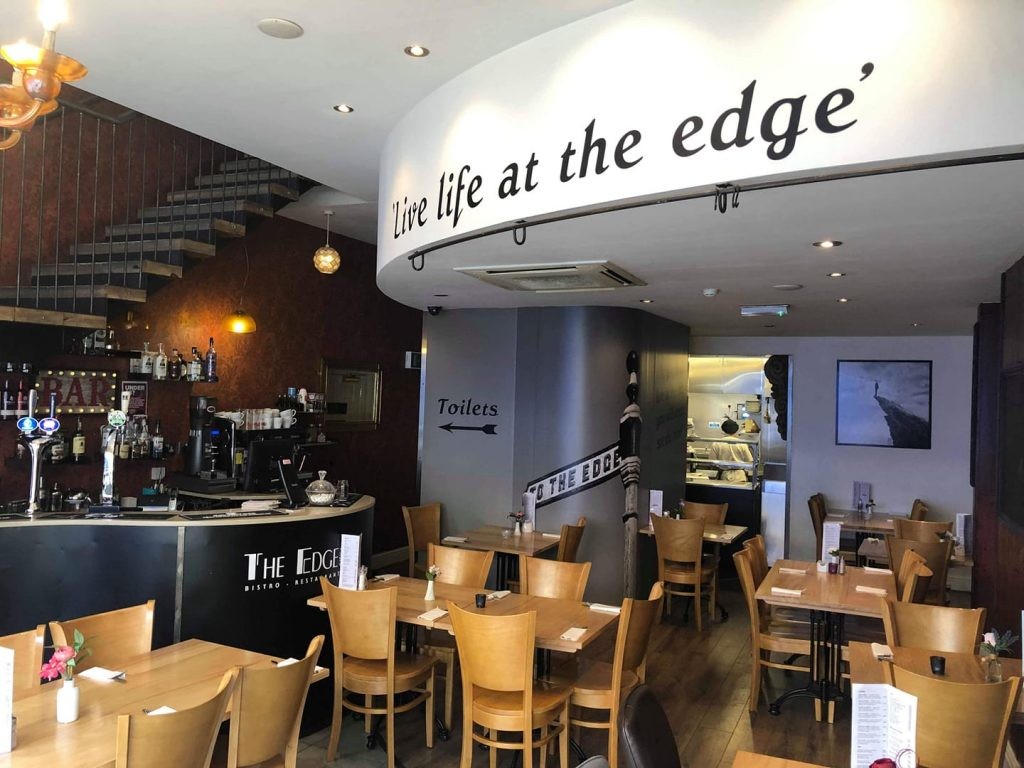 The Edge restaurant Whitby is located just over the old swing bridge, it has a varied bistro style menu.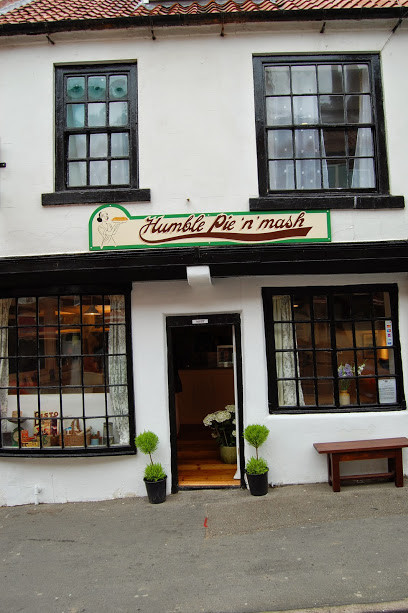 Step back in time and enjoy proper homemade pie 'n' mash in front of the cosy open fire. Served in old tin trays, this place offers great value for a filling and delicious meal. Be warned the war time soundtrack can send you loopy if you stay long enough for a second round of their delicious pies!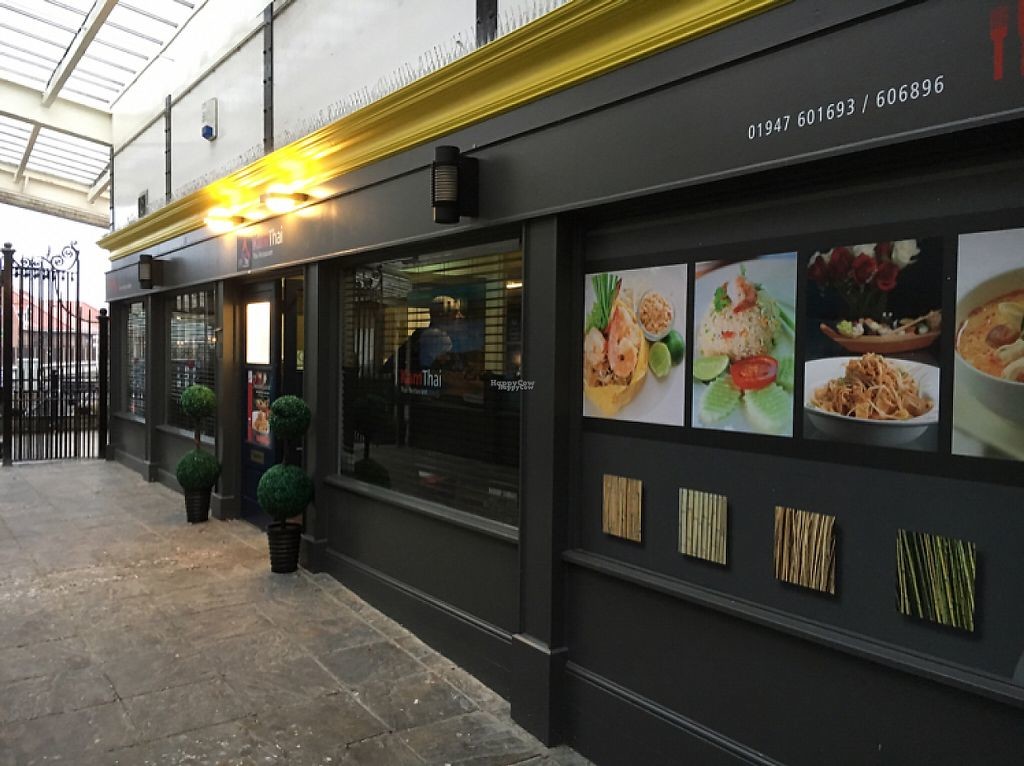 With a love for anything spicy, this is another favourite of ours. This Thai offers a large menu with excellent chefs specials and great noodle dishes. Found in the train station, this place is worth looking for.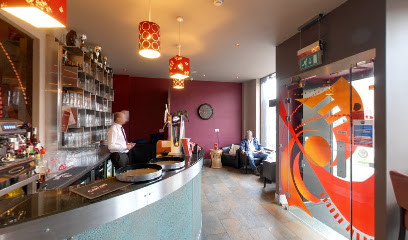 Seaside towns aren't know for good Indian restaurants. However, Passage to India generally gets good reviews from our guests so if your craving something spicy this is your option.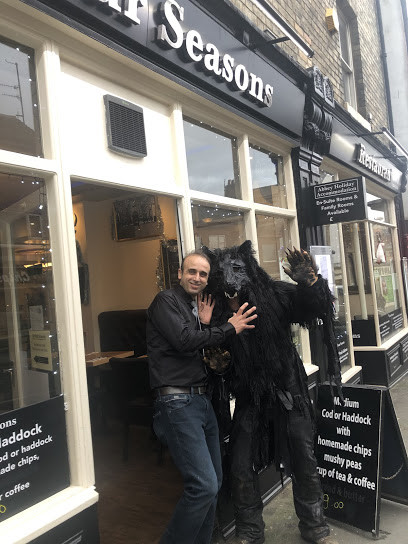 Large restaurant serving large portions! Primarily a Turkish restaurant but has plenty of other options as well.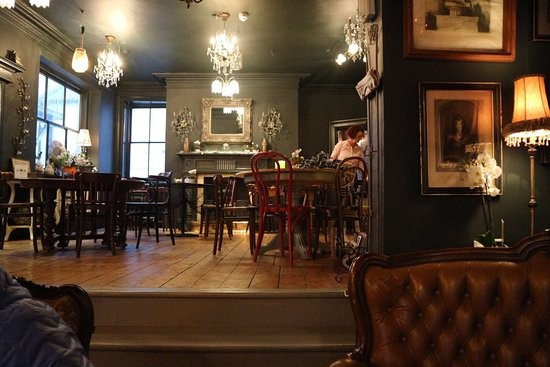 No longer providing a restaurant menu. Now set as a wine bar serving sharing platters for 2002. 
Restaurants Outside of Whitby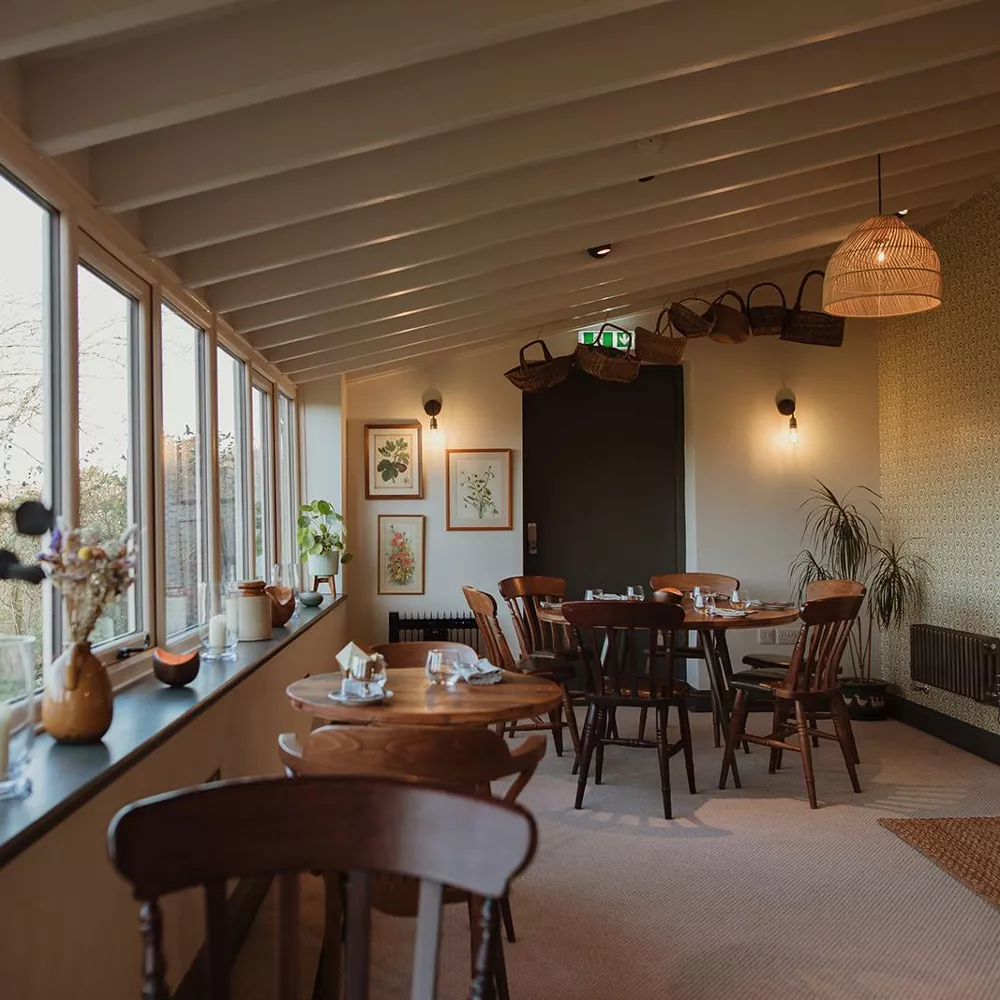 Stunning little fine dining restaurant with a locally sourced seasonal menu. Set in a gorgeous location overlooking the rolling countryside surrounding Goathland.
Double rosette predominantly seafood restaurant in the beautiful village of Sandsend.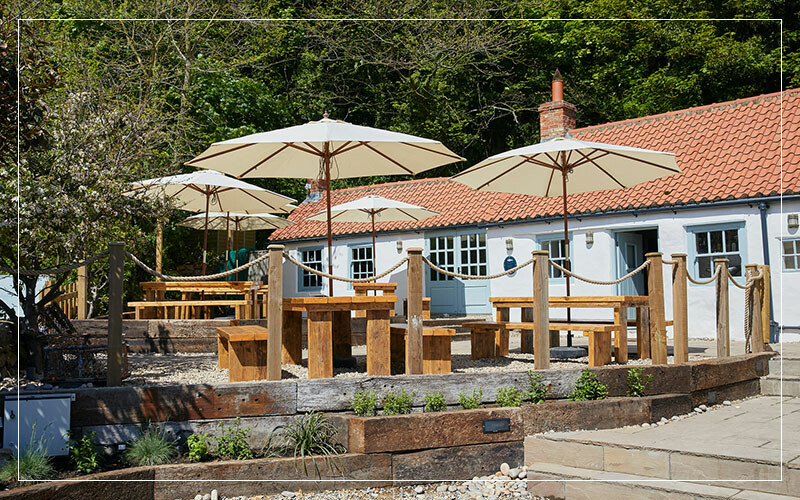 Fish and chip restaurant with some excellent seafood options in addition.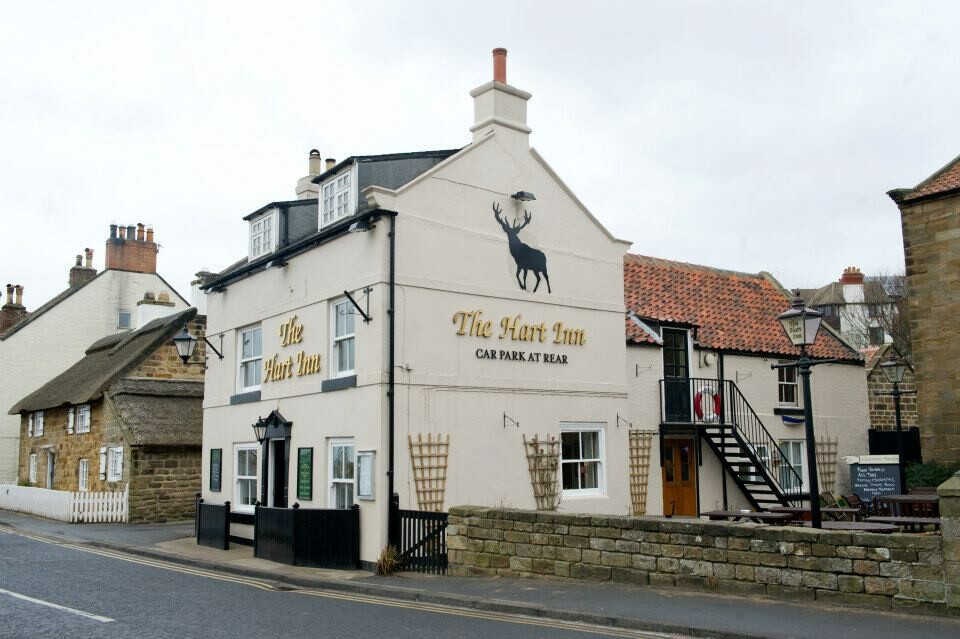 The Hart Inn is a friendly and welcoming Pub and Restaurant on the sea front at the small fishing village of Sandsend. Serving a good choice of drinks and a great menu of home cooked along with onsite parking and a great beer garden.
Right in the dock, in the heart of Robin Hoods Bay, this great little bistro serves a variety of grill options.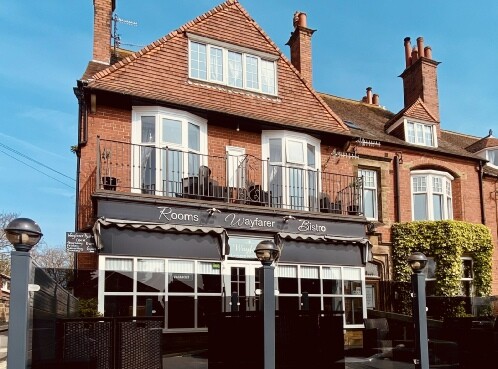 Bistro with friendly contemporary atmosphere, regularly changing menu and extensive special boards to tempt every palette, with spectacular locally sourced  meats and seafood.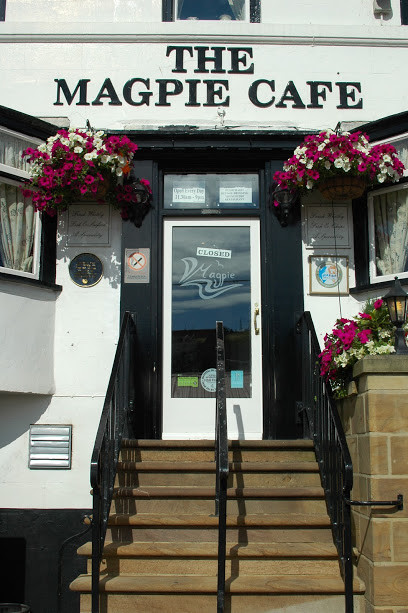 Back open following a fire in 2017. They don't queue for the shear hell of it! Dam good fish and chips and outstanding seafood dishes. Guests the world over have heard about the Magpie and with good reason. A casual café feel with excellent friendly service. You can book in advance.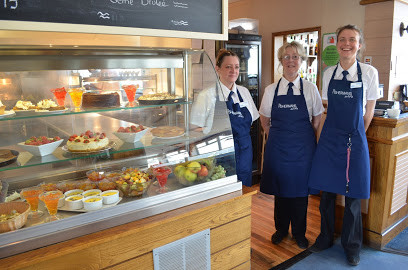 Other fish and chip shops
With plenty of chipies to choose from you won't have to queue if your in a hurry. Our other favourites include 'Trenchers', 'The Fisherman's wife' for the perfect sunset view, 'Quayside' and 'Mister Chips.'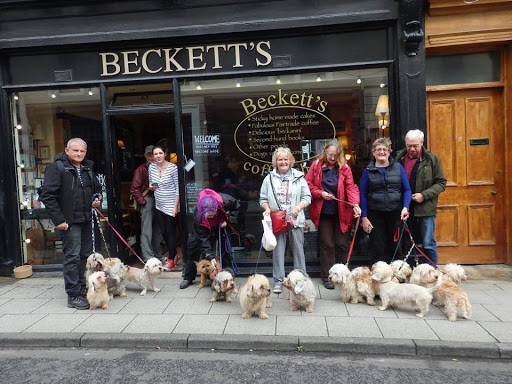 Our regular place for a pitstop during our cleaning frenzies, the Becketini's are simply amazing! Great coffee, massive cakes and tons of second hand books. Find it on Skinner Street.
Again another regular spot to refuel for us. Java serves a great variety of original hot and cold dishes with really good coffee, smoothies and milkshakes on the side. Oh and the odd alcoholic beverage to.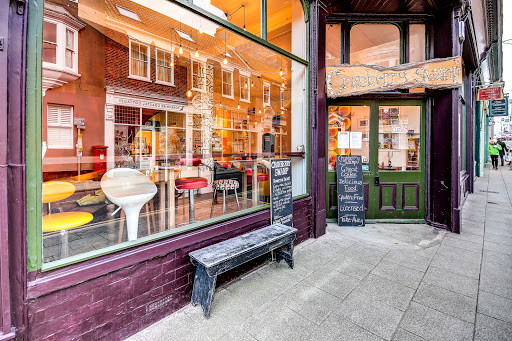 Home of the Mexican Eggs and other delicious meals. This gluten free café on Skinner St serves lunch (and occasional evening tapas) in a relaxed environment with great coffee.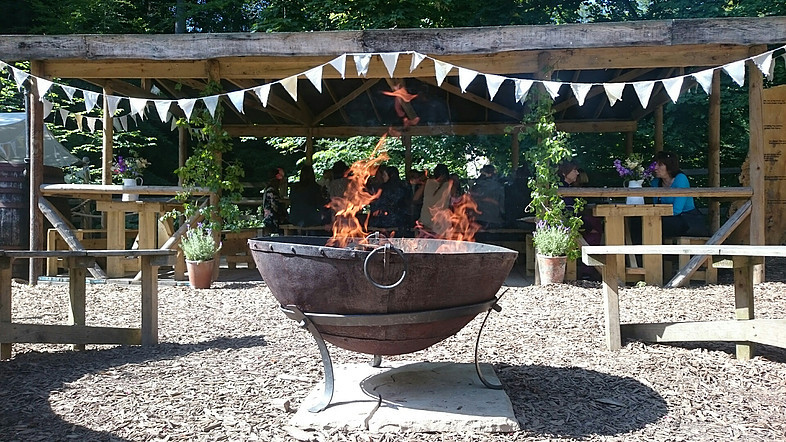 About 5 miles out of town, this hidden gem is a real treat. An outdoor tea room (with plenty of undercover areas) serving delicious cakes and great tea and coffee. Explore a little further to find the waterfall.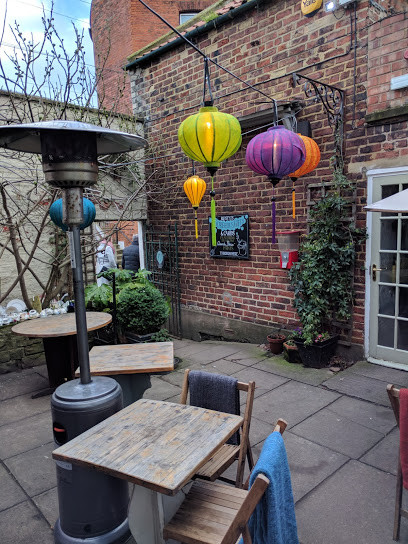 Epic sandwiches, delicious cakes and lots of gin set amongst a miss match of shabby chic. This is one of Sophie's favourites… firstly for the gin and secondly for the cake! Now open in the evenings for special events.